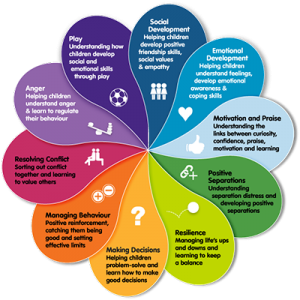 Character Science, Social and Emotional Skills, NonCognitive Traits and Habits…you've heard these terms before, but what do they mean and is there really a correct description? Author Anya Kemenetz recently tacked this question in her article posted via MindShift. What's in? What's out? How do we get there? What research supports these theories? If you've been wondering…this article has it all.
Since Kemenetz first published an article on this topic two years ago, much has changed. As a matter of fact, The Every Student Succeeds Act mandates that states measure at least one nonacademic indicator of school success. But as Kemenetz says, "What do we call all this stuff?"
Of course here at GROWING SOUND, we've studied many of these thoughts and theories over the years and can easily say "We've got a Song for that."
Check out the full article HERE. Then go ahead and peruse our CD projects for songs that will help lead your classroom to a path of positive social-emotional learning.