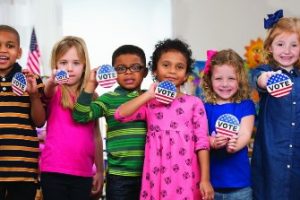 A recent post on Philly.com titled "What Do We Tell Kids About the Election Results?" by Anna Nguyen and including responses from W. Douglas Tynan, Ph.D., ABPP, director of integrated health care for American Psychological Association, Anita Kulick, president & CEO, Educating Communities for Parenting, and our friend Paul LeBuffe, director of the Devereux Center for Resilient Children has many in/outside of the classroom talking.
Read the full article here. http://www.philly.com/philly/blogs/healthy_kids/What-do-we-tell-kids-about-the-elections-result.html
There are many songs on our TAKE CARE and EVERYONE IS SOMEONE CDs that may help you in your discussions. Acceptance, Friendship, Teamwork, Empathy, and Responsibility are all relative to these discussions.
Spend some time with the lyrics from NO ROOM FOR HATE