Meet the Growing Sound ARTISTS and TRAINERS
Looking for a specialty trainer for an upcoming conference, workshop or professional development training? Want to add a dynamic keynote presentation to your event? Looking for someone to sing with the children (and/or their families) at a school or community concert?  GROWING SOUND has you covered! Our talented artists and trainers come from a variety of backgrounds in education, music, and performing arts but one thing they are all have in common is that they believe music is a great way to build positive social and emotional skills. Please take the time to read the bios of each of our talented individuals to see who best suits your needs for your event.
DAVID KISOR
Songwriter, Keynote & Conference
Available for Conferences, Professional Development Teacher Trainings, Classroom & Family Concerts (Large Scale), School Assemblies, Community Events (Large Scale)
DAVID KISOR is a multi-award winning singer, songwriter, performer, and specialty trainer that composes songs that translate key findings from recent child development research into practical and entertaining music CDs for children, teachers and parents. "David" tours throughout the United States singing with children, and training teachers on how to use music in early learning and school-age classrooms. David Kisor holds a Masters of Music from University of Cincinnati and a Bachelors of Music from the University of Miami. He has been a featured presenter at many national, state and regional conferences including NAEYC, NHSA, AMS, Zero to Three and others. David also serves as Creative Director for GROWING SOUND and has penned over 200+ songs for the GROWING SOUND product line.
DEMI MAYS
Performing Artist
Available for Classroom & Family Concerts (Small Scale), Community Events (Small Scale)
DEMI MAYS has been singing since before she could walk, and has always had a place for music in her heart. Influenced by her musician father, Demi spent much of her childhood singing in choirs, and performing in local theatre productions. In her early teens, Demi got her first guitar and learned how to play a few simple chords. Eventually she started writing her own songs; which she continues to do today. While attending Cincinnati State College, Demi found a love and passion for yoga and pursued certification to become an instructor. Her involvement with this community has helped her develop the skills to live a life fulfilled through positive social and emotional health. Demi sees the value in teaching these same skills to children through music. In 2014, Demi released her first GROWING SOUND CD titled: DANDELION. This CD is the recipient of 5 industry awards including CD of the Year as named by Creative Child Magazine. All songs focus on "shared attention". Demi travels regionally performing GROWING SOUND songs through classroom, family, and community concert events. Children especially love the tricks she performs with her hula-hoops.
MARY HULEFELD
Songwriter
MARY HULEFELD is a contributing songwriter and performer on many of the GROWING SOUND products including her own, NEW DAY: Songs of Hope and Optimism. Mary has a Masters Degree in Education and has taught young children for many years. Mary enjoys teaching, singing, songwriting and creating theatre with young children. She volunteers regularly at the Redwood Center in Northern Kentucky bringing her music to a choir of adults with developmental disabilities. Mary no longer performs for GROWING SOUND-but you can still enjoy her songs through the GROWING SOUND catalog, as part of the NEW DAY Professional Development training workshop, and through licensing opportunities.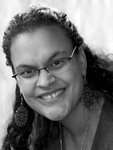 SPRING STARR PILLOW
Recording Artist
Available for Conferences, Professional Development Teacher Trainings (Local), Classroom & Family Concerts (Large Scale), School Assemblies, Community Events (Large Scale)
SPRING STARR PILLOW is a Singer, Actress, Choreographer, Poet, Songwriter, Director, and Teacher based in the Greater Cincinnati area. Spring holds a degree in Musical Theatre from Northern Kentucky University and also has Masters' credits in Education from the University of Cincinnati. Spring has extensive experience in both music and drama; in the classroom, behind the scenes, and on stage. She was the Director of Education for The Children's Theatre of Cincinnati and the Program Director for S.T.A.R., a performance and enrichment program for students interested in the arts. Spring has been a music teacher and drama teacher in both elementary and middle school classrooms and has made a great impact in the urban community. She also has extensive performance experience in community theatre and beyond. Her LIVE performance events will knock your socks off and she'll send you home learning a thing or two as well! You can hear Spring on many current GROWING SOUND music CD projects.
Contact us for additional details or to book an artist or trainer!