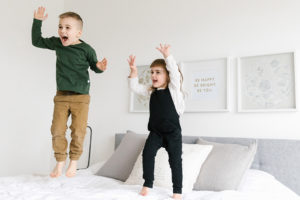 Physical aggression is common for young children to express themselves when they do not have enough words to say what they want. Aggression in children can take many forms: angry tantrums, hitting, kicking, or biting, hot-headed outbursts that destroy property, cool-headed bullying, verbal attacks, or attempts to control others through threats or violence. So, whether children are merely going through the "terrible twos," or struggling with more difficult problems, we should take heart. With the right tools, we can turn things around. Anger is fine. We are all entitled to feel it if things do not go our way. But anger is a feeling, while aggression is a behavior. And your child has to learn that he cannot use it to solve his problems. Follow these tips to guide him in learning how to manage his emotions.
Help Him Work Out What He Is Feeling
Try to prevent tantrums from happening in the first place, whenever possible. Here are some ideas that may help: Give plenty of positive attention. Get in the habit of catching your child being good. Reward your little one with praise and attention for positive behavior. Consider the request carefully when your child wants something. Is it outrageous? Maybe it isn't. Choose your battles. After your child has calmed down, talk to him and ask him what was bothering him and why. Children need to be taught how to label and manage those feelings, especially anger. The child needs an emotional vocabulary. Ask questions like – were you angry? Did you feel sad? Were you frightened?
Teach Him To Empathize
In its most complete form, empathy involves understanding the emotion of another person, feeling the emotion, and responding appropriately to it. Young children often pay little mind to the effect that their behavior might have on everyone else. Try to get down to your young child's level if he bites, kicks, or hits. Ask him how he would feel if his friend kicked him and that it would hurt you and make you cry.
Practice What To Say
Try to remind him to use his words. And be sure to praise him when he does. A reward chart is a good way to start with a young child. Give him a smiley face every day he does not hit his sister. And tell him as you are giving the smiley face " I am so happy you did not lose your temper today."
Teach Him How To Calm Down
Deep breathing is an easy technique a child can use to defuse anger. A good Supernanny suggestion is to place your hand on your chest and have him do the same while taking two deep breaths. The hand on their chest gives him a visual clue to remind him to take a step back from a tantrum.
Lay It On The Line
New research suggests that yelling at kids can be just as harmful as hitting them; in the two-year study, effects from harsh physical and verbal discipline were found to be frighteningly similar. A child who is yelled at is more likely to exhibit problem behavior, thereby eliciting more yelling. So, stay calm and tell your child " I know you do not like being told off. Tell him in simple terms that you will not have to tell him off if he will stop hitting and biting. If you stop that I will stop telling you off.
Operate a Zero-Tolerance Policy
Consistency is the key, never tolerate aggressive behavior. Make it a house rule that aggression is not acceptable by anyone in your home.
Manage Your Anger
Your children learn to manage their anger by watching the way you manage your own. We have all read the poem Children Learn What They Live. If a child lives with criticism, he learns to condemn. If a child lives with hostility, he learns to fight. If a child lives with praise, he learns to appreciate. The irony is that an aggressive child can often be a major trigger for parents to explode so try not to let your own anger build up. If your child's aggressive behavior is disrupting your home and putting family members at risk, speak to a Health Care person. The child may need a child psychologist or counselor who can teach both of you new ways to interact that will help you manage the anger more effectively.
We Suggest… I Can Settle Down – Songs of Self Control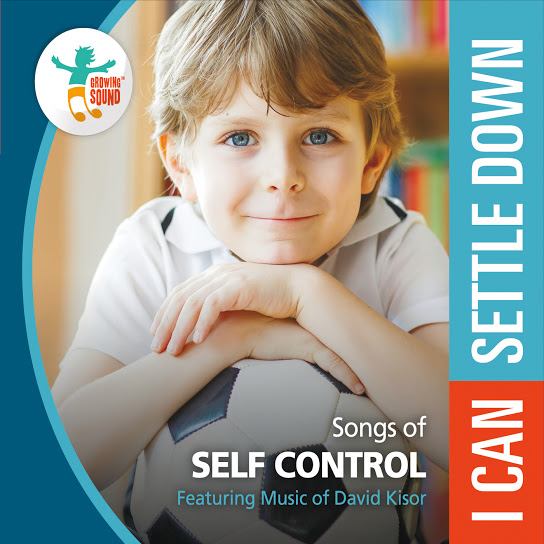 Growing Sound's Music is Based on the Latest Research in Social & Emotional Development
We have received numerous awards for our products including Mom's Choice Award, Parent's Choice Award, Teachers Choice Award, Creative Child Magazine Award, Family Review Center Awards, Oppenheim Award, and more.
Click on an Collection To Listen To the Music!
Who You'll Be Someday:
Songs and Stories for
Naptime and Bedtime
Ages 0-4

I Can Do It:
Songs of Confidence
Ages 3+

I Can Settle Down:
Songs of Self-Control
Ages 3+

I Can Count on You:
Songs of Belonging
Ages 3+

Un Mundo, One World:
Songs of Resilience
in English and Spanish (Bilingual)
Ages 3+

For Now and Forever:
Songs Celebrating Families
Ages 1-3+

My Box of Dreams:
Songs for Naptime and Bedtime
Ages 1-3

Becoming My Own Me:
Songs for Developing Toddlers
Ages 1-3

Beautiful Baby, Wonderful Child: Songs for Infants and Toddlers
Ages 0-3

Feeling Positive:
Songs of Optimism, Curiosity, Kindness and Gratitude
Ages 4+

Here, Now Know-How: Songs of Mindfulness
Ages 4+

Imagination Generation:
Songs of Creativity
Ages 4+

New Day: Songs of Hope and Optimism
Ages 4+

Tough Stuff: Songs of Motivation
Ages 3+

Take Care: Songs of Friendship and Social Awareness
Ages 3-6+

Everyone Is Someone: Songs of Social and Emotional Responsibility
Ages 7+

Dandelion: Songs for
Developing Toddlers
and Early Preschoolers
Ages 2+

Anything's Possible: Songs for a Montessori Environment
Ages 3+

My Hand In Your Hand: Songs for Families Who Reach Out in Love
Ages 3+

Music in My Mouth: Songs for Speech and Language Skills
Ages 3+

I Belong to a Beautiful Family
Ages 3+